ROTO MOLDED SINGLE LID (MIL Spec durability in both single lid & 19" Rack mounts)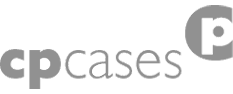 New brochure coming soon
AMAZON SERIES ROTO-MOLDED

Strong, versatile and ideal for making tough, waterproof products.

DESIGNED BY CP CASES

Proven design solution for any Defence application

HIGH QUALITY

HDPE polymer that thickens at the edges and corners for extra strength

DESIGN ASPECT

Exceptional internal space for a given dimension of case.

ROAD READY

Military grade solution application for valuable equipment

MILITARY COMPLIANCE

All AMAZON Single Lid cases comply with MIL-STD 810F and are rated IP65.

PELICAN HARDIGG ROTO-MOLTED CASES

Industry leader and signature molded cases, MIL Spec, customized to your demanding application needs.